How to Measure?
It is important to note that measurement is crucial, when it comes to determining the quantity of wallpaper required for your residential or commercial space. To avoid following situations, please measure carefully:
Buying extra rolls that end up having no use
Falling short of rolls to cover your wall
Messy and frayed wallpaper sticking out at the corners
Therefore, once you have selected your favorite design, take the next step carefully to measure the size of the wallpaper, you will need to cover up your wall entirely, and aesthetically.
Consider the following to measure your wallpaper :
Full wall covering- best value for money and more influential
Partial wall covering- choose certain theme to add to smaller spaces
Full Wall Coverings:
Width – Measure your wall horizontally, from corner to corner/end to end.
Height – Measure your wall vertically from floor to ceiling. Some walls may not be a perfect square. In such a case, consider the highest point as the height of the wall. Alternatively, call the Customer Care for help.
Deductions-
Incase of door or window in the wall, which is chosen for wallpaper, deduct the area covered by the 
door or window.
Partial Wall Coverings
Mark along the area you would like to have your wallpaper on.
Width: Measure horizontally, the distance between registration marks.
Height: Measure vertically, the height at each corner of the registration mark. In case of difference in the height, always select the greater measurement.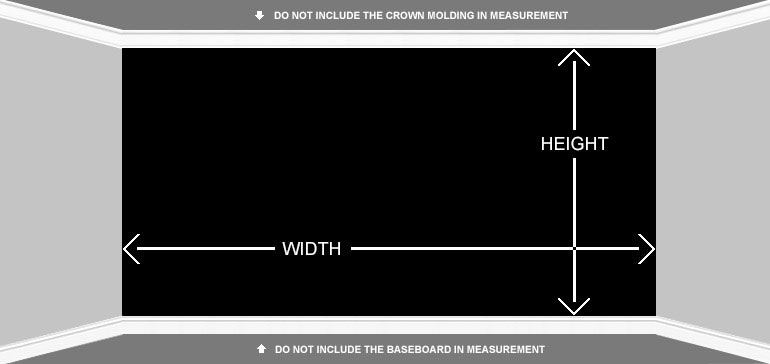 *Always use a measuring tape to get an accurate measurement. Add a few extra inches to your measurements, to give breathing space in case of any mistakes during installation.
To solve more queries, just call us today! –
Phone: + (91)-40-40021775 Mobile: + 91-9100606162 / 9346645333 / 9849019265.